Under 15's Football BBSSSA Gala Day
Under 15's Football BBSSSA Gala Day
A team made up of mainly Year 8 and Year 9 boys competed in the 16's Football gala day held at Cromer Park, Manly.
Up against much bigger and stronger players the boys knew that they had to be smart in possession and use good ball speed to stretch their opposition and keep them moving. Playing against more direct teams the boys were confident to play out of the back and move the ball through the lines using good combinations.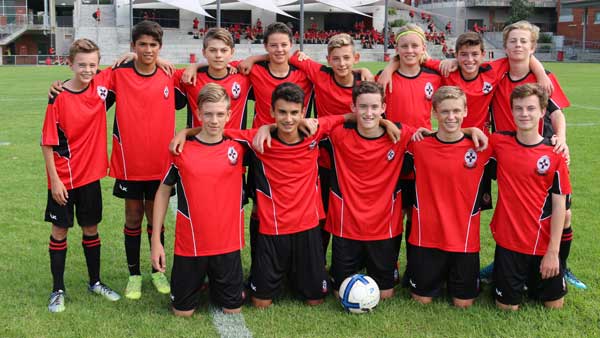 Unfortunately the team did concede some goals on the counter attack and also had a goal not given even when the ball had clearly crossed the line by some margin. A win, loss and draw for the day but some good football played. As always they represented the College well, displaying hard work and sportsmanship. The good news is that all these boys can play in this tournament next year.