St Edward's Christmas Appeal
Each year the College donates more than 100 Christmas hampers to Coast Shelter and the St Vincent de Paul Society.
Each tutor group aims to create two hampers of food items for our local disadvantaged people to provide a Christmas meal in their home. Year groups are asked to bring different items to create a balanced hamper (please see suggestions on the flyer below).  The Christmas Appeal is not to provide toys or celebratory items and gifts, but to simply provide a meal to be shared with family.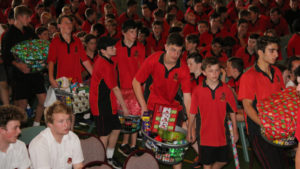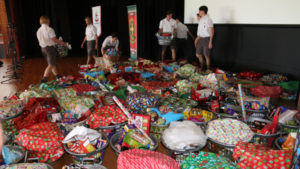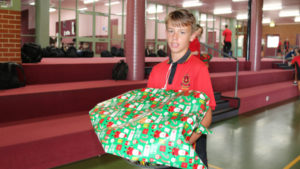 Our support staff will also donate toiletry items to fill gift bags for the residents at Raintree Retreat, Kincumber.
We ask you again to support and remind your boys about our responsibility and values in thinking of disadvantaged people at Christmas.