Principal's Message – 7 June 2018
Edmund Rice Education Australia Touchstone
EREA Principals' Sustainability Statement
Solidarity Through Care for Our Common Home

As a school community, we are challenged to establish a commitment to fostering a climate of ecological sustainability. The promotion of care for our environment remains a focus for all Principals and Edmund Rice schools across Australia and New Zealand. This commitment is expressed through the newly developed EREA Principals' Sustainability Statement titled "Solidarity through the Care of our Common Home". The following extracts from this statement clearly articulate a connection between the EREA Touchstones and the historic Papal environmental encyclical Laudato Si' challenging us within EREA schools to respond.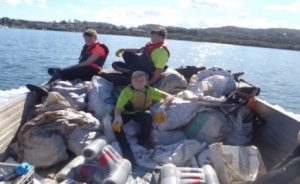 A Liberating Education that seeks to 'open hearts and minds', proposes an "attitude of the heart, one which is capable of being fully present, one which accepts each moment as a gift from God to be lived to the full." (Ls' #226)
Gospel Spiritualty comes alive in our "remembrance of the way in which Jesus recognised all creatures as loved by God and revelatory of God." (Denis Edwards).
Our intention for Inclusive Community finds expression in the "radical interconnectedness of all life, where genuine care for our own lives and our relationships with nature is inseparable from mutual support, justice and faithfulness to others." (Ls' #70)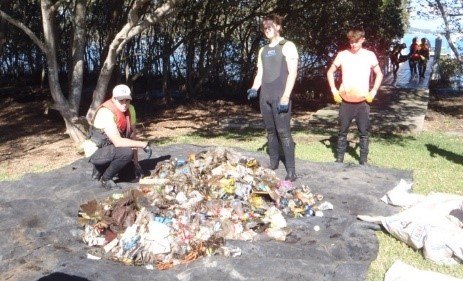 Our commitment to Justice and Solidarity is renewed by our "desire to educate in responsible simplicity of life, in grateful contemplation of God's world, in concern for the needs of the poor and the protection of the environment." (Ls' #214)
See the download below for a copy of the full statement.
The St Edward's community has responded in 2018 through the introduction of a range of initiatives designed to encourage all members of the community to take an active involvement in the care of our own pristine environment. The physical environment and location of the College is something that we cannot take for granted. Clean up programs designed to prevent our own daily waste, in particular plastic, entering into Caroline Bay have been introduced with a designated time at the end of each recess and lunchtime for staff and students to clean up rubbish have been introduced, which has been further supported by a second Clean4Shore day that was held on May 17th. This initiative involved teachers and twelve St Edward's students volunteering their time to work with local partners in cleaning Caroline Bay and Erina Creek. Five hundred and forty kilograms of waste was collected in twenty bags from a one-kilometre stretch along the foreshore. This wonderful initiative that was organised by Mr Jon-Paul Grant certainly highlights that we need to constantly be reminding ourselves of the impact that we are having on our environment. I would like to thank Mr Grant and all members of the Environment Committee for the passion and energy in driving these initiatives.
Kai Darwin Year 10 – Young Volunteer of the Year Award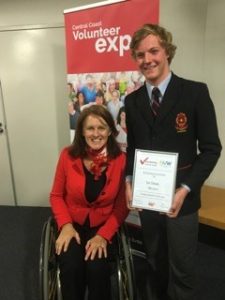 Congratulations to Kai Darwin of Year 10 for being the recipient of the Central Coast Young Volunteer of the Year for 2018. Kai was nominated by Umina Beach Surf Life Saving Club for this award for his outstanding commitment to the work of the club. Kai has volunteered for over 1500 hours over the last four years. Kai has also been the recipient of Edmund Rice Honors at St Edward's for his contribution to community service as part of the Waterford Project.  Kai is a selfless young man and both his parents and the College are very proud of his achievements.
Attendees at the awards ceremony included Liesel Teisch (pictured), Central Coast Councillors and Volunteering Central Coast executive.
Year 7 2019 Offers of Enrolment
The Year 7, 2019 offers of enrolment were sent to 192 families across the Central Coast on Monday May 28. Families have up until June 8 to accept this offer as outlined in the information received. Those families who were not successful in gaining enrolment in the first round, may still be offered a place if not all positions are accepted. Further information regarding the next stage of preparation for 2019 will be distributed to families at an appropriate time later in the year.
College Athletics Carnival
The College Athletics Carnival will be held on Friday 15 June at Adcock Park.  This is a compulsory day of school attendance for all students and participation in events is encouraged.  A letter providing further details regarding the Carnival has been emailed to parents with this newsletter notification.