Principal's Message – 5 July 2018
Edmund Rice Education Australia Touchstone
– Justice and Solidarity –
As an Edmund Rice Community, we are committed to providing opportunities for involvement in immersion programs in which students and staff form relationships, work with and learn from those on the margins
Year 11 Retreat
The Year 11 Street Retreat provides a wonderfully rich learning opportunity in which students are challenged with current issues such as homelessness, drug addiction, poverty and social exclusion that exist within our own community in a very real way. The report below was written by, Dale Barrett in Year 11.
On Wednesday 27th June, half of the Year 11 students embarked on the annual journey to Kings Cross for our Year 11 Street Retreat. After a relaxing train ride to Central, we dropped off our bags at the Youth Hostel and we were divided into our class groups ready to begin our experience. We began this pilgrimage by walking to the Wayside Chapel at Potts Point. It was here that we met our speaker, Rob, who told us about how he ended up at Wayside. After listening to Rob's interesting life story, he told us about his past life and how he turned to drug and alcohol addiction after a family breakdown and that whenever he visited Wayside Chapel he always felt welcome and never judged, so this was his way of giving something back to his community. Rob then showed us around the streets of Kings Cross on a walking tour where we gained a great insight into the history of "The Cross" and the reputation that it has. We stood outside 66 Darlinghurst Rd where Rob told us about the medically supervised safe injecting rooms and how this venture had already saved thousands of lives. Before this space was available, the streets would be littered with hundreds of used needles every day and the Ambulance service was inundated with people who had overdosed. We counted six needles on our tour and Rob photographed these, so a team could come and dispose of them safely. After this very insightful tour we arrived at Kings Cross Police Station and were introduced to our speaker, Officer Ann Sidlo. It was here that Officer Sidlo showed us the equipment that a police officer carries with them every day, and how they use this equipment to control certain situations. Officer Sidlo handcuffed one student and was about to throw him in the cells but a real prisoner was brought into the Police Station and we were not allowed in that area. We then caught a train back to Central to walk up to Broadway to a place called Two Wolves Cantina which runs 'The Cardoner Project'. We listened to details about immersion experiences to countries less fortunate than ours. I encourage all senior students to consider volunteering for a time in one of these countries as the places and experiences look challenging and interesting.
On day two, we started strong by walking to the Jewish Holocaust Museum where a survivor of the holocaust named George shared his life experiences with us. He spoke about how he was able to survive such an horrific event as a young teenager and what life was like in the Ghetto during WW2 and then in work camps. This was a personal highlight of mine as it made such an impact on me to see a man who had lived through the death of his entire family and many friends but still he managed to be grateful for his life and be so positive about everything. Additionally, we were given time to explore the Museum and Memorial space and we gained a greater knowledge of these historical events and the impact on individuals and humanity. After this our group caught the train to Lavender Bay and arrived at the Catholic Mission where we were welcomed with cookies and juice. Here, a Ugandan Priest talked to us about the organisation and how they raise funds to help people in communities across the world. We then headed to Circular Quay for a late lunch via the scenic route of walking across the Sydney Harbour Bridge. This was a terrific experience as many of us had never walked across the Bridge before. It was after this amazing experience that we caught the train to Erskinvillle Catholic Church where Roz Thomas discussed with us Indigenous issues and ideas about inclusion and reconciliation. After another eventful day we again headed back to the Youth Hostel to share a meal and get some rest for the final day.
It was on this last day that we stayed in the Hostel to listen to a Youth Worker from Youth Off The Streets, an organisation started by Father Chris Riley which aims to help young homeless people connect with services and give them a place to sleep for the night. L'Arche International is a group that offers young people a chance to visit an International city and live as part of a community helping people with disabilities. We met Bonfire, a member of a local L'Arche house, who enjoys the company of Toby, his carer, and likes being able to live in this family environment. After both of these interesting talks we caught the train back to Gosford where we were reunited with our families.
Overall, this experience has been confronting and insightful being able to witness and listen to people and their stories of substance abuse, violence in relationships and surviving the horrors of war. It was also a fun trip, getting away and being with friends and sharing terrific experiences. I would like to thank Mrs Toomey, Mr Beacroft, Mrs Thomas, Mrs Kiekebosch, Mr McCauley, Mr Fitt, Mr Dell, Mr Stockwell and Mr Bonnici for the great organisation, spending time with us and making the Retreat a once in a life time experience.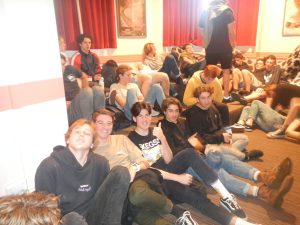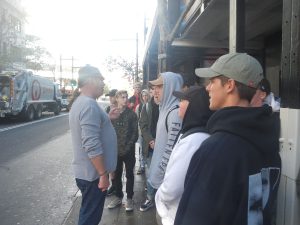 African Women for Women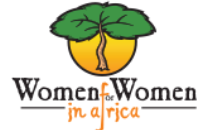 This year's immersion to Kenya will take place in the September/October school holidays. The St Edward's community response last year in supporting the collection of women's and girls' underwear to be distributed by the African Women for Women organisation in Kenya was outstanding.  This quote from the African Women for Women website provides an outline of the core role of this organisation and the work that they do.
"Women For Women in Africa works with the women and children of Kibera, East Africa's largest slum and one of the largest in the world, by providing education and resources to enable them to live a life of dignity, happiness and hope for the future". http://womenforwomeninafrica.org.au/
I would like to call on our community to once again support this organisation in 2018. After consultation with Sister Leonida (the leader of this organisation in Kenya) we are collecting new boys and men's underwear and small children's beanies to take with us on this year's immersion. There is a desperate need for these items of clothing which we take for granted. Our wonderful library staff will be collecting these items from families wishing to donate. Your support of this initiative is greatly appreciated.
Year 12 HSC Trial Examinations
Year 12 students will be sitting their Trial HSC Examinations from Monday 6 August until Monday 20 August. These examinations contribute significantly to the final Higher School Certificate Assessment mark that is submitted to the NSW Education Standards Authority. All Year 12 students are encouraged to use the upcoming term break wisely to best prepare themselves for these examinations. Some students will be attending lectures conducted at universities and other organisations and teachers in some subjects will be organising revision sessions throughout the two-week break. Students are urged to avail themselves of these different opportunities. I would like to wish all of Year 12 the very best of luck in these examinations.
Parents who would like some information on how to assist their son in preparation for examinations are encouraged to visit the Independent Learning – Online Study Skills Handbook on: https://www.stedwards.nsw.edu.au/curriculum-learning/independent-learning/
Semester One Reports
Students in Years 7-10 will have their semester one reports uploaded to the student portal at the end of this week. These reports will provide each student with feedback on their progress in each subject for the first two terms. Included in this report is a grade that reflects their achievement in assessment, an indication of their level of achievement of outcomes in each course, a teacher comment and feedback on their application and effort in relation to the College Code for Learning. At the start of next term students will be provided with the opportunity to once again reflect on their application, effort and learning goals for the year based on this report. I encourage all parents to engage in a conversation with their son(s), regarding the feedback contained in this report. Parents will be provided with another opportunity to discuss their son's progress with teachers at the Parent Teacher Nights to be held on Tuesday August 28th and Thursday September 6th.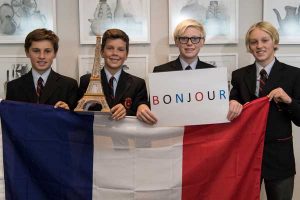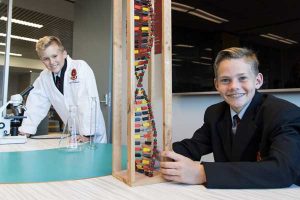 Year 12 Drama Night
Year 12 Drama students are currently preparing their HSC major work performances. To assist them in their preparation, their teacher, Ms Jodie Connor, organised a performance night on Monday July 2nd, to provide students with the opportunity to perform their items with a live audience. Students studying Drama are examined on a Group Performance and a choice of an individual project in either Performance, Design, Scriptwriting, Video or Critical Analysis. The audience provides feedback through the completion of a written evaluation on each performance. The experience gained on the night is invaluable in their preparation, allowing them to reflect on their progress, building confidence in the lead up to the practical examination. The Year 12 students who are currently studying Drama include: Oliver Byrne, Matthew Kokegei, Andrew Leonard, Ethan Mabberley, Harry Magripilis, Noah Pagden, Isaac Riviere and Bradley Wilson. We wish these boys the best of luck as they continue to prepare for their final HSC performance. Thank you also to Ms Emmett and the Year 11 Entertainment class for their assistance back stage on the night.
Click Here to view the full gallery

31 Images