Principal's Message – 21 June 2018
Edmund Rice Education Australia Touchstone
Justice and Solidarity
As an Edmund Rice Community we are committed to providing opportunities for involvement in immersion programs in which students and staff form relationships, work with and learn from those on the margins.

In the September/October school holidays, six Year 11 students will be accompanying Mr Jon-Paul Grant and myself on the St Edward's annual immersion to Nairobi, Kenya. The Year 11 students attending are: Rory Mackintosh, Luke Keiler, Grant Offner, Tyrone Mafohla, Miller Ellwin and James Rigas. The theme of the tour is Kesheni, which means 'Stay Awake' in Swahili. Students will assist in the running of Edmund Rice Camps for young people from the Kibera slum, visit the Mary Rice Centre for disabled children, the Ruben School and Medical Centre, visit families in the Kibera slum and organisations specifically designed to assist women with finance and small business. Participants will also visit some of the Wildlife Centres and Game reserves in the area.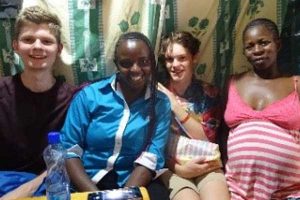 The program provides participants with the opportunity to immerse themselves in the work of Edmund Rice Ministries in Nairobi Kenya, with the hope of challenging and inspiring them to become agents for change in their own community and to motivate others to support the impoverished and disempowered in our local context. The program also serves to continue to develop and strengthen connections between Edmund Rice Ministries in Nairobi Kenya and St Edward's College.
Money raised by the Year 7, 8 and 9 students from this year's Founders Day, will be used to support the Mary Rice Centre in Nairobi, which is a school for disabled children from the Kibera Slum. This ministry is conducted by the Christian Brothers and is led by Br Gerald Mgalula, a Kenyan born Brother with the support of a physiotherapist and two teachers. It is difficult to describe the commitment and dedication of these wonderful people who are providing a caring and supportive educational environment for some of the most disadvantaged children in one of the most disadvantaged and underprivileged areas in the world.
The link below provides a short clip of the great work of the people of the Mary Rice Centre:
In keeping with the tradition begun last year where we collected over six-hundred pairs of girls and women's underwear to donate to the various ministries such as the African Women for Women organisation, we will this year call for donations of new pairs of boys and men's underwear and children's beanies to take with us.  There is a desperate need for these basic clothing items, and the generosity of the St Edward's community in supporting this cause is greatly appreciated. Our wonderful staff in the Shanahan Learning Centre will collect these items.
Visible Learning
The teaching staff at St Edward's are committed to ensuring that we participate in ongoing professional learning to assist us in providing a learning environment which challenges, nurtures and inspires students to achieve their personal best.  In 2018, we have embarked on a professional learning approach, based on the research of Professor John Hattie from the University of Melbourne, titled Visible Learning. A key component of this work is being able to analyse the impact that we as teachers are having on student learning, so that we can effectively plan to implement teaching and learning strategies to engage students in their learning.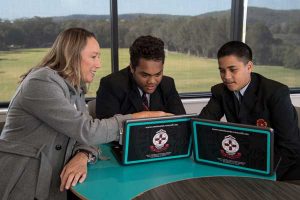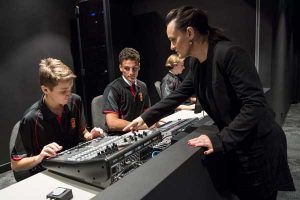 Throughout Terms 1 and 2, we have been conducting research in a variety of ways that will provide evidence from teachers, students and parents about learning at St Edward's College. It is important that we get an understanding from students and parents of their perceptions and understandings about learning at St Edward's. You will recently have been invited to participate in an online survey about learning at St Edward's. This information will provide us with valuable information that together with the other evidence gained will guide us in establishing whole school strategies designed to further promote the learning culture at St Edward's.
I encourage all parents to participate in the survey and I look forward to analysing the results.
Year 11 Retreats
The first of the Year 11 Street Retreats will be held next week and will once again prove to be a very challenging and insightful experience for staff and students.  Visits to a variety of organisations such as the Wayside Chapel, Salvation Army OASIS Youth Education and Training Centre and St Canice's Church, to explore issues associated with drug addiction, mental health, domestic violence and homelessness are designed to take students out of their comfort zone and raise awareness about the plight of those at the margins of our society. Students will also visit a Jewish Synagogue to engage in inter-faith dialogue and the Jewish Holocaust Museum where they meet holocaust survivors.  At a workshop presented by the Catholic Mission in North Sydney, students discuss the plight of children in detention and are engaged in a Q&A session regarding alternative ways to assist people seeking asylum.  I would like to thank Mr Tony Beacroft and the teachers who attend both the Retreats for the wonderful organisation and support they provide the boys while on this Retreat.
Year 10 Subject Selection Evening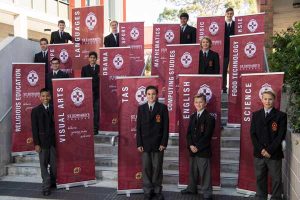 Over the coming weeks, students in Year 10 will begin the process of selecting subjects for Year 11 and 12. An information evening has been organised for Year 10 students and parents this evening.  Information presented at this meeting on the subjects offered in Years 11 and 12 is designed to assist students in making informed decisions on their pattern of study.  Students will be provided with an information booklet with an outline for each subject as well as HSC regulations, which they have been encouraged to read before the meeting.  The evening will begin at 7.30pm in the Edmund Rice Centre and I highly recommend that all Year 10 parents and students attend.
During the last week of Term 2, all Year 10 students will be provided with an opportunity to meet in small groups with Mr Summerhayes and a selection of Key Learning Area Coordinators to seek further advice and ask questions on their subject choices and they will be asked to complete an online subject selection process.