Principal's Message – 10 May 2018
Liberating Education
As an Edmund Rice Community, we are committed to providing a learning culture that enables students to experience success within a safe and healthy environment
A learning culture in which all members of the St Edward's community experience success within a safe and healthy environment has been established as an important priority for the College. Staff and student well-being and the development of respectful relationships within the community are crucial components in fostering a climate in which staff and students feel valued and cared for. Teaching staff will continue to promote within their classrooms positive and affirming relationships in which all students are encouraged to achieve their personal best.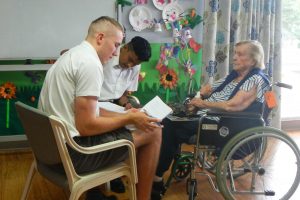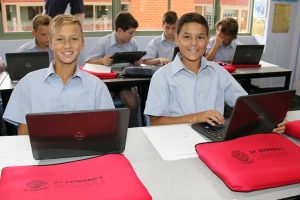 As a team of teachers, we are increasingly aware of the need to further our understanding of the factors that contribute to adolescent mental health and the key elements required to assist young men in developing positive mental health. On Friday 25 May, we will be participating in a staff development day that focuses on promoting well-being in schools. On this day Jacqueline Van Velsen from WISA (Wellbeing in Schools Australia) will present to staff a range of information on student well-being including:
The importance of empathy, safety and building strong respectful relationships based on trust. An interactive introduction to Circle Methodology and its value in rapidly building trusting respectful relationships in the classroom.
A school wide common understanding and definition of student well-being.
Why well-being is in key Australian national education policy documents.
Why school well-being is part of school core business and the research which demonstrates its connection to improved academic, educational, health and lifelong successful outcomes.
Current Australian data on child and adolescent well-being needs including boys.
WISA well-being data findings from working with schools across Australia.
Factors and strategies which build student and staff resilience and school well-being.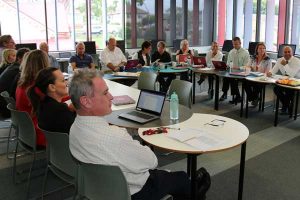 Developing our knowledge as teachers through participation in professional learning activities based on the most current recent research, is very important in the work that we do in supporting families in developing positive mental health and well-being for the young men in our care. The role of parents and families in supporting the positive mental health of boys can never be underestimated. All parents have been invited to an information evening to assist parents with their understanding of the current research on adolescent mental health and well-being. Parents received an invitation from Mr Jay Sutton, the College Deputy Principal, to attend this information evening which is also to be held on Friday 25 May.  At this session, Jacqueline Van Velsen will present a workshop titled 'Good habits that promote Student Wellbeing and educational success'. Topics covered will include:
Current Australian data on child and adolescent well-being needs.
The links between well-being, resilience and educational and academic success, health and lifelong success.
The importance of sleep, nutrition and exercise and what is realistic.
The stages of child and adolescent development and practical tips for maintaining a healthy relationship with your child and the school.
The invitation to this workshop was also extended to the families of students at St Joseph's College and it is pleasing to see so many parents have already accepted this invitation to attend. Any parents who would like to attend and have not yet notified the College are welcome to contact Mr Sutton through the College office.
Cyber-Safety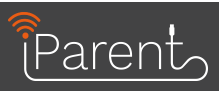 Continuing the theme of adolescent mental health, parents would no doubt be aware of the changing social landscape faced by young people today and the potential for the digital environment to impact on their mental health. With the increasing incidence of Cyber-bullying, it is important as adults we inform ourselves of how we can support young people in using social media in a safe and enjoyable way. The Office of the eSafety Commissioner has established an online platform titled iParent that is designed to provide parents with information on how they can help their children explore safely and manage online issues as they arise. Topics covered in this program include – cyberbullying, sexting, social networking, online pornography, online gaming, balancing time online and how to deal with unwanted contact. I encourage all parents to visit this website as it provides a range of strategies and tips on how to help your child navigate their online social world. Click here for the link to the website.
Bullying Surveys
The impact of bullying on adolescent mental health can never be underestimated. A range of proactive strategies continue to be employed at the College to reduce and manage bullying incidents. A key strategy employed at St Edward's in the creation of a safe school environment is the conducting of online bullying surveys. Students in Years 7 to 10 have recently completed anonymous surveys in which they are able to identify students that are being bullied as well as students that are the perpetrators of bullying. The data collected from these surveys is dealt with confidentially by the Pastoral team. The surveys provide us with invaluable information allowing us to counsel students that are identified by their peers as being victims of bullying. Importantly these surveys allow us to work with students and families of boys who are identified as bullies, providing them with advice on how to improve with a clear message that their behaviours are unacceptable. These surveys will be conducted again later in the year to monitor progress made.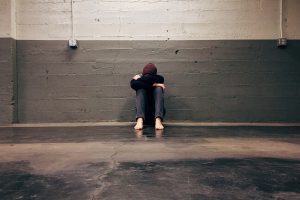 We encourage parents to engage in conversations with their sons on the topic of bullying. Unfortunately, because of the surreptitious manner in which bullying sometimes takes place, it can go unnoticed. Cyber-bullying in particular can have a devastating effect on young people and parents are encouraged to be vigilant and actively talk with their sons about the use of social media. Parents are encouraged to inform the College of any concerns that they may have about their own son, or students that their son may be concerned about. Information can be provided to the College in a range of ways including direct contact with Mr English, the Pastoral Care Coordinator, your son's Year Coordinator or anonymously via the electronic bully box on bullying@stedwards.nsw.edu.au.
 Founders Day Mass
Father Paul Finucane from the Kincumber Parish joined us on Friday 4 May to celebrate the Eucharist in commemoration of Blessed Edmund Rice Founders Day. At this celebration we acknowledged that we are very fortunate to be members of a wonderfully supportive and caring community. A community that promotes the touchstones of inclusivity, justice and solidarity. These touchstones draw on the Gospel values which guided our founder, Blessed Edmund Rice, to give up all he had in the pursuit of providing a liberating education and care to serve those at the margins in Waterford, Ireland. The readings and Gospel at Mass challenged us to reflect deeply on the notion of service to others. Students were acknowledged for the wonderful work that they do in following the footsteps of Edmund Rice through the community service work that they participate in as part of the Waterford project.
Founders Day is special day for Christian Brothers. These men have devoted their lives to the service and education of young men and have laid the platform for the work that lay staff continue to do in Edmund Rice Schools across the country. These caring, professional and committed people have significantly contributed to the rich fabric and flourishing culture of St Edward's and to them we are truly indebted.
Students were encouraged to continue to challenge themselves to be the best that they can be in living up to the values that we hold so deeply at St Edward's. The values of service, compassion, inclusivity, peace, justice and solidarity with those at the margins.  For it is being strong and steadfast in the pursuit of these values, that we remain true to the rich traditions of our founder Blessed Edmund Rice and the many Christian Brothers, staff and students that have gone before us.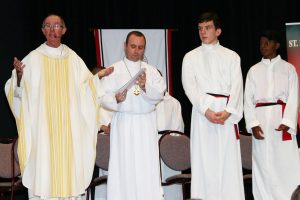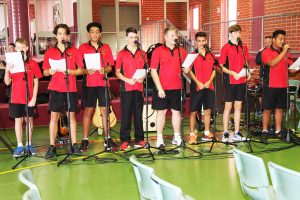 Mother's Day
I would like to wish all mothers of students at the College a very happy Mother's Day for this coming Sunday. A special bond exists between mothers and sons. You protect him and show him how to love, happily watching him with pride grow into a promising young man. The love, care and support that you provide your son each day, helps foster in him a respect for others in a way that no-one else is able to do and for this he will be eternally grateful. I hope your day is filled with great love and happiness.
Interim Reports
The Term 1 Interim Reports were uploaded to the College Portal at the end of Term 1. This report focused on student level of application and effort to their studies and not on their performance in terms of a mark or grade. The descriptors in this report are based on the College's Code for Learning, which outlines the expectations of all students in relation to their learning. Students are encouraged to reflect on their application and effort to their studies throughout Term 1.
Parents are encouraged to attend Parent Teacher Nights to gain more detailed information about their son's progress and it is important that your son attend these interviews with you. The Parent Teacher Online booking system is open for parents who were not able to make appointments for the first session which is being held Tuesday 8 May. The next Parent Teacher interviews will be held on Thursday 24 May.
Staff Changes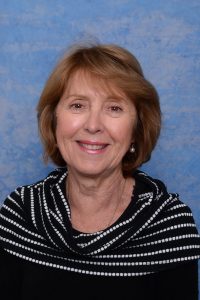 It is with great sadness that we say farewell to Ms Monica Mayer who will finish her time at St Edward's at the end of this week. Monica has been instrumental in the establishment of the Shanahan Learning Centre from the initial design of the learning space to the brilliant work that takes place within the library every day. Monica's professionalism, care and support for the students and staff at St Edward's will be truly missed. We wish her well in the next stage of her professional career. We are currently in the process of recruiting a new Teacher Librarian to replace Monica.
As we say farewell to Mrs Mayer, we welcome Mrs Carolina Murdoch. Carolina is an experienced teacher in the Key Learning Area of HSIE and has been appointed in the newly created leadership role of Coordinator of Teaching and Learning. Carolina brings a wealth of knowledge and expertise in contemporary teaching practice and takes on the responsibility of supporting teachers in the development of evidence based engaging teaching and learning practices in particular in the area of improving boys' literacy. We welcome Carolina and look forward to working with her over the coming years.