NSW All Schools Sailing
St Edward's College was back again for another year at the NSW All Schools Sailing  Regatta, competing for Gold this time in the Teams event.
Tom Molin, Sam Grilk, Nathan Guliksen and Hayden Hansen made up the St Edward's College team,  competing against 108 different boats and 7 other school teams, making it a highly contested regatta.
Belmont's crystal clear waters and wind filled bays gave the sailors a pristine place to sail. The right amount of wind most days gave the St Edward's team the upper hand on the scoreboard and the fight for the podium in the teams event.
With the St Edward's boys receiving high scores individually, the team came together to produce some amazing results. Individually, Sam Grilk came 46th, Tom Molin placed 35th, Nathan Guliksen placed 30th and Hayden Hansen took out 3rd place in the series.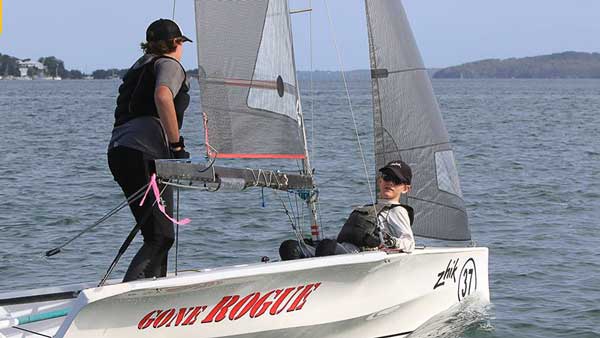 These high results and the contribution from all the boys gave team 'Eddies' a podium spot. The week-long regatta saw St Edward's College finish an outstanding 3rd place, allowing the boys to celebrate after a long, hard regatta.
It's not all about winning and the St Edward's pride was brought to the water, with good sportsmanship as well as bringing a lot of fun to the regatta.