Information for 2022 HSC VET Students
Information for 2022 HSC VET Students – NESA Students Online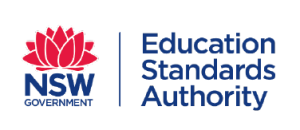 Students Online is your source for information about your study from Year 10 to the HSC. Once you have logged into Students Online:
check your details are correct – your name, courses, address, email and phone number

Your name shown in Students Online is what you see on your certificates. If your name needs changing – see your school ASAP.
You can change your address, email and phone number in the Personal Details section. You should update your email to a non-school email you can easily access.
Assessment ranks are available after the final HSC exam has finished. HSC results released from 15 December 2022.
All VET certificates are available for download in Certificates/eRecord from 5.00 pm on 14 December 2022.
Schools may make a request to vetrecords@nesa.nsw.edu.au on behalf of students if required earlier. Attached are instructions to assist with downloading your certificate.
Find helpful information in My Account under Manuals and Guides.
---