French Exchange Students
This year we welcome two French exchange students to St Edward's College.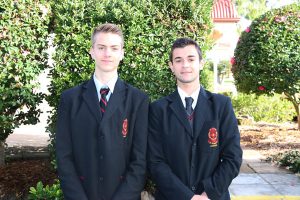 Hugo Pistre is staying with Jackson Darnley (Year 10) and his family. Antoni Alves is staying with Max Thornton (Year 11) and his family. Hugo and Antoni will be here for approximately seven weeks and during that time they will attend classes, improve their English and learn about life in Australia. We wish them "un très bon séjour" at St Edward's.