Environment Portfolio Report
Term 3 has been a very successful term for the Environment Portfolio.  We have had record staff and students participating in Trash Free Tuesday with numbers reaching 310 students in Week 7 and 55 staff in Weeks 5 and 6.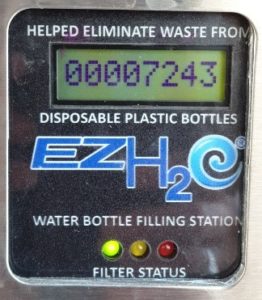 Being conscious of reducing single use plastic in our daily lives is good for our health, for the planet and for each other.  Sometimes it's hard to know where to start with reducing single use plastics in our daily lives, however, introducing Trash Free Tuesday has seen students being creative when packing their own lunches, with the ultimate goal of having a Trash Free lunch every day and students deciding what actions they choose.  Often you'll find that the smallest things have the biggest, most enduring, positive effects.
We challenge you to continue or begin to participate in Term 4's Trash Free Tuesday Challenge.  They say it takes 21 days to form a new habit, so by the end of Week 9 your actions will pave the way for an environmental and sustainable future.
Term 3 has also seen 1,480 containers being diverted from landfill in our 10 cent Envirobank Return and Earn Scheme.  Congratulations to those students who have deposited their drink containers into the Return and Earn cages at the College or by returning a filled orange Return and Earn bag, which also achieved Waterford hours and Tatham points, this term.
The water fountain and bottle re-filler has now helped remove 7,243 water bottles from our environment since being installed at the College.  It's fantastic to see students using this station on a daily basis.