Computer Studies
Computing at St Edward's College has a rigorous and extensive curriculum. The motivation of the faculty is to expose the boys to as many emerging technologies as possible.
This includes topics like Rotoscoping, Web design, Algorithms and Programming, Robotics, RaspberryPi and Arduino development. This range of topics will allow the boys the opportunity to take up one of the many careers that stem from a technology focus.
Some of the career paths available are:
Data Scientist
Database developer
Data security administrator
Computer vision engineer
Machine learning engineer
Network analyst
Security analyst
Cloud engineer
App developer
Business intelligence (BI) analyst
DevOps lead
The future roles above are a mere drop in the ocean of the possible career pathways that could provide your son with a challenging combination of practical skills and academic progression. If he would like information on any of these possible career paths, please ask him to speak to myself, Mr Smith, Mr Brown or go along and see Mrs Dignam.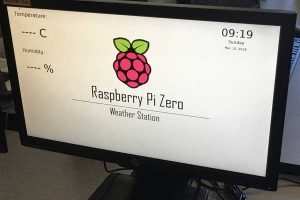 Curriculum Information
Information Software and Technology
In Year 9 the boys start the course off with Web Development and some low-level HTML coding. This is a great introduction unit and has followed on from the Mandatory Technology units in Stage 4. In Term 2 the boys will be creating a short animated film. They have an incursion with DigiEd and then create their own 20-30 second film. This usually takes around 300 individual photos and movements stitched together with sound and other techniques. Always a great unit which has produced excellent work in the past.
The older boys in Year 10 have been working on 3D modelling and design which includes the use of the 3D printers and other related technologies. The College has been lucky to secure the services of Mr Jay Brown this year and he has been creating some excellent work with Fusion.
Information Processes and Technology
The Year 11 and 12 Information Processes and Technology classes have taken to the course with its mix of business skills and systems development. The challenge for these boys is always trying to put new and creative ideas into the developed systems. 2018 has seen the introduction of extension work with Robotics. The Dexter Industries BrickPi units are providing programming challenges for the students and we look forward to seeing the ongoing development of these new tools.
Later in the year we are looking forward to 3D filming and movie making with the aim at creating VR movies in the not too distant future.
Software Design and Development
Software Design and Development has been gaining momentum every year for the last three years. In Year 11 there are currently 20 students, with many of the boys looking to follow a career trajectory into the world of programming and Computer Science. With this in mind our focus is to provide a plethora of opportunities and spend as much time teaching "how to program". This means Algorithms, Python programming, Unity Game Development, RaspberryPi and Arduino system projects and as always the old trusty HTML and CSS.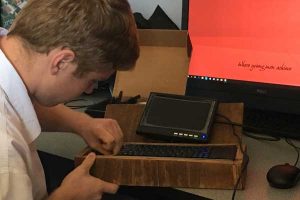 The Year 12's were part of a new unit called "One Laptop Per Child" which we appropriated from the US model. In this project the boys were to create a piece of technology that is designed to teach students in third world and developing countries how to use technology. Students had to design the product, build it on the 3D printer and then install the drivers and Operating systems and Applications with all the help required for under $200 per unit. This had to include screens, keyboards etc. A great challenge with excellent results.
As the Subject Coordinator I look forward to seeing the fruits of these programs and the effort of the students in their future results. Our ultimate aim is the results of the HSC Examinations but we also take pride in seeing the students achieve their best in a new technology.
Mr Matthew Young
ICT/Computing Coordinator