College Blazers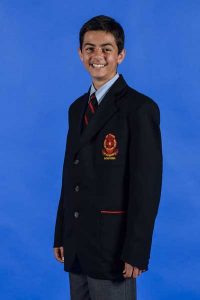 The College Uniform shop, supplied by Cowan & Lewis, operates from the room on the northern corner
of the ERC, accessed via the laneway between the two colleges. The on-campus hours during school
terms are Mondays and Fridays only, from 8:00am – 9:00am. It is only during school holidays that
Cowan & Lewis operate from the warehouse at West Gosford, as they supply many schools in the area. Days and times are notified via our newsletter and website in the week prior to the holidays. The contact for Cowan & Lewis is 9449 9777 and website is http://www.cowanlewis.com.au/ Dates and times are listed also listed on their website. Please contact them directly for enquiries.
It is now time to think about having your son fitted for the College Blazer which will be needed for Term 2 and Term 3. Fittings will be held every Monday and Friday 8am – 9am from Friday 23 February to
Monday 26 March