College Open Day
Open Day – Saturday 26 March 2022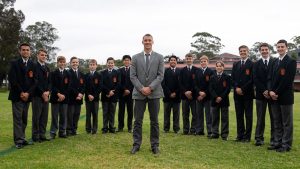 We look forward to welcoming families into the College on Open Day this Saturday 26 March between 10.00 am and 2.00 pm.
The day provides an excellent opportunity to take a 45 minute (approx) tour of the campus, talk with students and staff, including our Principal, Mr Mark Bonnici, see subject demonstrations and enjoy a sausage sandwich for lunch.
St Edward's College aspires to provide students with a liberated education that empowers them to build a better world for all. Online enrolment applications are now open for Year 7, 2023.