Careers News – Opportunities
Responsible Service of Alcohol and Responsible Gambling Services Courses
Current St Edward's College Year 12 students are invited to attend the above courses.  Interested students may complete one or both of the courses.  Registration is required, please see link below:
RSA & RCG Courses – Registration
UTS – HSC Live Q & A's
15 to 31 October Webinar – 6.00 pm to 8.00 pm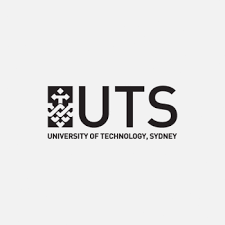 We're hosting four HSC Live Q & As to assist HSC students with their study. Students can get real-time help from senior HSC Markers for Advanced English, Mathematics, Business Studies and Biology.
https://www.uts.edu.au/future-students/undergraduate/our-courses/find-right-course/events-and-info-sessions
CSCS at UNSW – HSC Workshops
8 September – Economics
8 September – Mathematics
8 September – Physics
9 September – Engineering
9 September – Chemistry
Need help studying for HSC? Is procrastination getting the better of you? Don't stress. Luckily the CSCS family at UNSW have gone through all of it before and are here to help you out. These academic scholars have some seminars prepared to help you excel in your exams and assessments.  For $15 per session
https://www.facebook.com/events/2137899859788914/
Headspace – HSC Chat – NSW
26 September – 6.00 pm to 7.00 pm Leichhardt Library, Piazza Level, Italian Forum, 23 Norton Street, Leichhardt
To help reduce stress and ensure that you're as organised as you can be, come to the Headspace HSC chat to learn more about planning, looking after yourself and about staying focused in order to be ready for the exam.
https://www.eventbrite.com.au/e/headspace-hsc-chat-tickets-48822494395
Avondale Offers Counselling Services and Degree
Life can be a roller coaster and balance is about navigating the highs and the lows. At Avondale, students and staff are like family so when times get tough or you just need to chat, our professional free counselling service on-campus is always available. For courses covering Counselling, Chaplaincy, Humanities or Psychology visit:
http://www.avondale.edu.au/academics/arts/undergraduate/bachelor-of-arts/
Vinnie's Youth
Vinnies Youth is term given to Young Adult members and volunteers of St Vincent de Paul Society. Getting involved in Vinnies Youth is about putting faith in action – we offer a number of opportunities to serve people in your local community. These include: Kids Days Out, Buddy Camps, Home Visitation, Tutoring and Mentoring, Vinnies Shops, Soup Vans and even school's engagement.
https://www.vinnies.org.au/page/Get_Involved/Youth_and_Schools/Join_Vinnies_Youth/
HSC in the Holidays
With the HSC exams in around 6 weeks, and with 50% of marks yet to be determined, you are invited to participate in a series of HSC Subject-Specific Workshop program in the upcoming October school holidays.
Highly experienced HSC Teacher/Markers will be running sessions at UTS, Macquarie University, UOW or UON. This program has been proven to enhance your knowledge and develop essential exam skills to confidently sit these final exams.
Short Courses at TAFE
Be a skill seeker.  Take a shot course at TAFE NSW