Careers – University News
University
Australian Catholic University – Know Your Options
10 December – North Sydney, Strathfield and Canberra Campuses
Come along to Know Your Options, our information sessions where you can talk to experts about your course and career path, learn about alternative entry and admission pathways, explore our campus, and meet staff and students.
Click here for more information
UTS – Galuwa Experience – NSW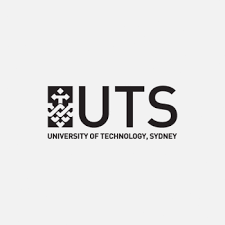 5 to 9 November – Ultimo
The UTS Galuwa program is a fantastic opportunity for young Aboriginal and/or Torres Strait Islander high school students to discover what a degree at the University of Technology can provide.
Program features include interactive hands-on workshops, site visits with industry partners, cultural activities, information about career paths and inspirational talks from Indigenous and non-Indigenous students, cadets and professionals.
Click here for more information
Reminder – Macquarie's Co-op applications Actuarial Studies or Accounting
Applications close  –  28 September
As a Co-op student, you'll undertake three placements of three to six months each, over the course of the four-year combined degree. This unique practical experience means you'll develop in-demand skills such as communication, creativity, ethical practice and entrepreneurial expertise. Your learning will be further enhanced via classroom-based reflective tasks designed to prepare you for the real-world workplace. These competitive combined courses attract high-achieving students with leadership potential, who can demonstrate a genuine interest in the accounting or actuarial professions.
Click here for more information
Western Sydney Uni Liverpool City Campus Open Day
22 September – 10.00 am to 2.00 pm
Come along to Liverpool City Campus Open Day and experience the campus for yourself. The Open Day will include tours, interactive demonstrations, live entertainment and family-friendly activities.
You'll get the opportunity to engage with our industry and community partners, access course advice, receive career consultations and learn about Western's entry pathways, fees and scholarships.
Click here for more information
Western Sydney U Day Parramatta
7 November – 9.30 am to1.30 pm, Parramatta South Campus
Western Sydney U Day is designed for senior high school students who are considering university study. You will have the opportunity to experience campus life with academic presentations, student panels and interactive activities.
Western Sydney University Reminder – Music Auditions and Interviews
Auditions are now open for Year 12 music students looking to study music at Western Sydney University. They can secure an early offer to the Bachelor of Music by attending an Early Audition on 24–28 September. Main round auditions are also available 3–7 December, and late round auditions in January 2019. Find out more and book an audition. If students can't make these dates they can contact enquiriesHCA@westernsydney.edu.au and an alternative date can be organised.
New – Australian Catholic University Bachelor of Education Studies
This course has been designed for students who are passionate about becoming teachers, but do not achieve the entry requirements. After successfully completing one semester of study in the Bachelor of Educational Studies, they may be invited to transfer to their ideal teaching course in the following semester, provided they have met the entry requirements. Alternatively, if they complete one year of full-time study in the Bachelor of Educational Studies, they will be guaranteed entry into the second year of the Bachelor of Education (Primary) or the Bachelor of Education (Early Childhood and Primary).
Find out more information about pathways into ACU early childhood, primary or secondary teaching courses.
CSU New – Bachelor of Business (Industry Professional Practice)
CSU has launched a new course designed in consultation with industry to create job-ready business professionals. Intensive face-to-face learning during the Bachelor of Business (Industry Professional Practice) will give students knowledge across a range of business functions. It also features workplace learning and tailored career mentoring and development modules so students become embedded in their industry of choice from the first year of study. Students will also have the opportunity to select from a range of joint studies to suit their career direction.
La Trobe Bachelor of Biomedical Science (Medical)
For decades, regional areas of Australia have experienced a shortage of medical professionals. La Trobe University is addressing these shortages with the Bachelor of Biomedical Science (Medical) – a new degree created in conjunction with the University of Melbourne. The course is offered exclusively to rural and regional students and taught in both Bendigo and Albury/Wodonga. The degree is specifically designed as a rural medical pathway to the University of Melbourne's Doctor of Medicine to be offered in the city of Shepparton.
The University of Newcastle – Five New Undergraduate Degrees
Bachelor of Aerospace Engineering (Honours) This course will develop your understanding of aerospace systems and teach you how to control the response of these structures while keeping your feet on the ground.
Bachelor of Global Indigenous Studies This new degree is supported by our world-renowned Wollotuka Institute. Using Indigenous knowledge systems, you'll learn to work effectively with local and global communities to tackle social, economic and ecological challenges.
Bachelor of Renewable Energy Engineering (Honours) Be at the forefront of renewable energy innovations and develop creative solutions to one of the world's biggest challenges to create a better world for future generations.
Bachelor of Science The new 2019 program offers hands-on learning, collaboration with researchers and other industry professional, and specialisations so you can discover the type of scientist you want to be.
Bachelor of Business/Bachelor of Environmental Science and Management Match your business skills with your interest in environment and sustainability to develop a commercial approach to entrepreneurial opportunities in the environmental space.
University of Newcastle – Year 12 Subject Spotlight
Check your subject bands to the degree you desire. At the University of Newcastle, we believe that your ATAR doesn't define who you are. Our Year 12 Subject Spotlight program rewards you with an early offer for your hard work and strong results in one or more subjects related to your degree.
Click here for more information
University of Wollongong Accommodation Guarantee
UOW is proud to be one of the few Australian universities to offer an accommodation guarantee for first-year students. To be eligible for the guarantee you must apply by 11 November 2018. UOW also offers a range of accommodation scholarships. Visit UOW's website for more information.
University of Wollongong 2019 Scholarship Applications Open
UOW scholarships and grants demonstrate the University's commitment to excellence, equity and diversity. Find out more information and how to apply on UOW's website.
Life at USYD!
What does life look like at USYD? Crimson's video team is taken around by Henry Chan who studied Pharmacy as an undergraduate at the University of Sydney, and is now pursuing a Masters in Management at the Sydney University Business School. See Henry's video and many more on Crimson's YouTube channel:
https://www.youtube.com/watch?v=mjvUmkSAdGw
James Cook University – Virtual Open Day Online
25 September –  3.00 pm to 7.00 pm
Explore JCU's campuses, facilities and courses from the comfort of your own home. Our Virtual Open Day is a customised virtual event, where you can access and download course information, visit virtual booths, attend presentations, live chat with academic staff and more!
https://www.facebook.com/events/400674747426175/
Student Canberra Accommodation with a Difference
MacKillop House is a hostel in Canberra that supports women from around Australian and overseas who are looking for an alternative option to university accommodation. We welcome all women regardless of their beliefs or backgrounds from apprenticeships to PhD. We are fully catered, staffed 24/7. Contact details: P:0262496182 E:admin@mackillophouse.org.au
Click here for more information
Teach.NSW Scholarships
You've explored teaching as a career and decided to become a teacher. Now's the time to work out which scholarship, cadetship or internship could make your study more affordable! We've laid them all out so you can see what's available to you.
Teacher Education Scholarships
$5000 per year of full-time study & $3000 appointment allowance plus a permanent teaching job
Great Teaching, Inspired Learning Cadetships
Part time job while studying plus a permanent teaching job on completion
Teacher Education Scholarships – Aboriginal
$5000 per year of full-time study & $3000 appointment allowance plus a permanent teaching job
$7500 per year of full-time study, $500 per week for your rural practicum, up to $50k upfront course contribution fee & $6000 appointment allowance plus a permanent teaching job
View all options here:
BiG Day In @ UTS
20 March 2019
BiG Day In IT Careers Conference for students Yrs 9-12. Speakers incl. Microsoft, Animal Logic, IBM, Technology 1, WiseTech Global, Westpac, Adobe & more talking about their careers & the future of technology. Loads of cool exhibitors including Westpac, Microsoft, IBM, CSIRO, WiseTech Global, ACS, Adobe & loads more. Tickets $10 for students