Careers – TAFE and Colleges News
TAFE
Scholarships at TAFE NSW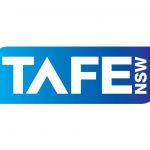 If your students enrol at TAFE NSW they may be eligible to apply for the many scholarships that are available. To find out more visit:
Click here for more information
Over 120 apprenticeship courses are available for you to choose from!
Taking up a fee-free apprenticeship is a clever move for students who are keen to work in the trades. And there are so many fee-free apprenticeship courses that students can explore and select from—over 120! To see the full list, to discover the top 20 apprenticeship courses, and to download a fee-free apprenticeship brochure, go to:
Click here for more information
Colleges
Online Journalism Units Open to Senior Students
Senior students may now study two subjects offered online by Jschool Journalism College. The units are JR101 Introduction to Journalism and JR100 Shorthand (speed writing – a great help with accurate and fast note-taking). The next course begins in December and finishes in early March, which should suit those between years 11 & 12 plus exiting students. Details:
Click here for more information
Australian Institute of Fitness – Info Session – Parramatta
25 September – 87 Marsden Street, Parramatta
Join us at our Parramatta campus for our Institute Info Session, where you'll learn about our range of industry-leading courses, along with your career options in the fitness and massage industries, as you tour our world-class training facilities and chat to our Careers team and course coaches.
Click here for more information
SAE Qantm – Study for a Day
6 October – Sydney
20 October –  Byron Bay
Want to study Animation, Graphic Design, Film or Games? These workshops are a fantastic way to experiment with the creative media fields, and can provide great insight for those who are still unsure of their study plans. Our lecturers will introduce you to technical skills in your discipline of choice, and provide insight into careers in your chosen field.
Click here for more information
JMC Academy High School Holiday Workshops
The workshops are a great opportunity to check out the JMC Academy campus while getting a taste of what studying your passion with Australia's leading Creative Industries provider is like at this fun, engaging and hands-on program! These workshops are strictly for high school students in years 9 – 12
Film & Tv Workshop – 10 October
Character Design Workshop – 10 October
From Studio To Stage Workshop  – 12 October
Discover Visual Communication Workshop – 12 October
Full details here:
AFTRS Storytelling Scholarship
Closes 15 November
There are dozens of Australian stories waiting to be told. The purpose of this scholarship is to support the telling of Australian stories by providing a fee scholarship for a commencing student in 2019 in the Master of Arts Screen or Bachelor of Arts Screen: Production. The application will be selected on the basis of merit. The AFTRS Storytelling Scholarship will be awarded to support a student's study by covering their tuition fees for the duration of their course. The value of the scholarship is:
Master of Arts Screen – $25,488 per year ($50,976 total indicative course fee)
Bachelor of Arts Screen: Production – $13,920 per year ($41,760 total indicative course fee).
Click here for more information
Canberra Institute of Technology – Hair & Beauty Open Night
17 September –  5.00 pm – 6.00 pm
Block C, Hair and Beauty, CIT Reid
• Diploma of Beauty Therapy (SHB50115)
• Certificate IV in Beauty Therapy (SHB40115)
• Certificate III in Make-Up (SHB30215)
• Certificate III in Barbering (SHB30516)
• Certificate III in Hairdressing (SHB30416)
If you are looking into an Australian Apprenticeship or an Australian School-based Apprenticeship, we are also able to provide guidance in finding salons that are taking on apprentices. If you unable to attend or would like more information about our courses, please contact CIT Student Services via phone (02) 6207 3188 or email infoline@cit.edu.au