Careers – General Information
Alcohol-free Schoolies Alternative – Schoolies Unearthed
Schoolies Unearthed is a life-changing travel experience for Aussie high school graduates! Spend 10 days overseas, support sustainable volunteer projects and explore an amazing new country with other school leavers. Want something different to the standard Gold Coast trip? This is for you! 2018 & 2019 applications BOTH OPEN. Students can apply online at:
Click here for more information
Code Next Hackathon
20 October –  9.00 am to 5.00 pm, Coder Academy, Level 2, 7 Kelly Street, Ultimo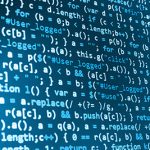 Want to change the world? Come along to Vodafone's Hack-a-thon for Year 7-12 girls and help problem solve real life challenges. Want to learn new things and meet new friends? Experiment and design an app to solve challenges that will make a real difference, and have fun doing it! Hear from inspirational speakers, use iPads and the latest Apple technology, meet and learn from Tech experts.
Great prizes on offer for challenge winners and their schools.
Click here for more information
Code 4 Fun – School Holiday Workshops
8 to 12 October
Coding is a challenging yet rewarding experience. As the digital landscape continues to change so will the way in which we communicate within it. Once you learn how to code the only limit of what is "possible" is your imagination. Learning how to code will allow the students of this generation to become architects of the future. At Sydney Programming School, we ensure that our students are equipped with the necessary tools to help them build their very own games, apps and interactive stories. Kids start from Scratch to advance to real programming languages such as Python, JavaScript, HTML, CSS, Phaser and Unity3D programming.
Click here for more information
Defence Force Australia – Navy Careers Info Session
26 September –  6.30 pm, Level 4/9 George Street, Parramatta
From Trades, to Combat, Logistics and beyond…with a whole range of roles, there's a Navy career for everyone. Explore your opportunities at Defence Force Recruiting.
https://www.facebook.com/pg/DefenceJobsAustralia/events/
Mount Kuring-Gai Business Traineeship
For students not attending university or considering a gap year.