Careers – Apprenticeships, Traineeships and Job Opportunities
Please see the links below for the latest opportunities:
---
Horticulture Apprenticeship
Hard Yards Landscapes are seeking a Year 10,11 or 12 student looking for an apprenticeship.
Seeking a 1st year apprentice to join our team.
1st Year Apprentice job opportunity
Parks & Gardens (Horticulture)
Central Coast area
Duties include all aspects of garden design, gardening, lawn care and property maintenance, landscaping, including but not limited too: mowing, brush cutting, hedging, blowing, mulching, planting, turf install and rubbish removal. This position requires someone who values a high standard of workmanship and loyalty, has a strong work ethic and a positive attitude.
Experience not necessary but is a bonus, preferably holds a current drivers license and must be willing to have a Police check and NDIS check as some of our sites require this to be able to attend job site. Must have white card.
Wages negotiated on experience
Monthly bonus
Great working conditions
Please email resume & cover letter to hardyardsgardens@hotmail.com
Hard Yards Landscapes
PH: 0434 579 159
---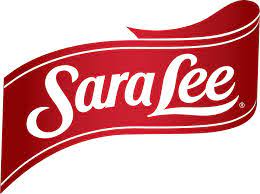 Apprentice Baker
We are currently looking for a highly motivated and enthusiastic Apprentice Baker to join our Fami-Lee. Here's a link to our ad on Seek:
https://www.seek.com.au/job/59411936
This is a fantastic opportunity for a student ready to launch their career in the food industry. If you  have any questions, please don't hesitate to contact me on 02 4329 8280.
Maddison Irwin | HR Specialist | Sara Lee Holdings Pty Ltd
---
Insulation installers required for immediate start for fulltime work
Come and join our growing business and become part of a successful team delivering insulation solutions to existing homes and new builds.
Experience in the building and construction industry is a help but not necessary as all training will be provided. You will be required to have a White Card or willing to get one. You will also need a current drivers Licence.
We value your can-do attitude, your ability to work as part of a team, your ability to learn and your pride in your workmanship.
Opportunities are there for the right person:
A traineeship
Insulation Installer Accreditation
Work towards becoming a Supervisor
Start as a casual. Prove yourself to us and we'll reward you with permanent employment.
Send your enquiry or resume to adam@4seasonsinsulation.com.au
Nina Stewart
Administration Manager & HR
Ph: 1300 331 366
www.4seasonshomeinsulation.com.au
---