TAFE and Colleges Important Dates
TAFE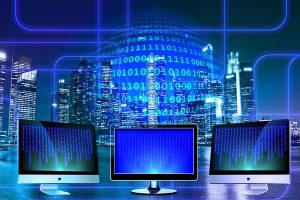 Your Future at TAFE Open Day
18 to 25 August 2018, Visit your nearest TAFE College: Whether you're looking to kickstart your career, become an apprentice, launch a small business or gain some savvy new skills, TAFE NSW Open Day will help you be in a career you love. Be Ambitious and register for your nearest participating campus today. We look forward to meeting you at Open Day. Open Day is the perfect opportunity for you, your family and your friends to discover a huge range of courses, diplomas and degrees. Click Here for More Information
Nursing – Canberra Institute of Technology Info Sessions
30 July 2018: Applications are open for CIT's Diploma of Nursing (HLT54115), September intake. Hurry – places are limited. Join a growing healthcare industry and provide essential services for your community. Gaining a strong knowledge of anatomy and physiology, disease and health; you will work directly with patients and health service clients to provide care and treatments, empowering people with the knowledge to make healthier life choices. A qualification at CIT will put you on track for a rewarding career as an enrolled nurse. With a simulated hospital environment on campus and industry Click Here for More Information
Sydney Trains – 2019 Apprenticeship Program
Closes 5 August 2018: Pay rate starting at $572.65 per week or $870.45 per week for adult apprentice (over 21) plus applicable allowances, employer's superannuation contribution and annual leave loading.
Telecommunications
Signal Fitting
Signal Electrical
Substations
Rail Traction
Auto Electrician
HV Cables
Rail Maintainer Fitter
Rail Maintainer Electrical
Click Here for More Information
Colleges
Australian Maritime College Short Courses
A growing range of courses can be completed entirely online and at the student's own pace, meaning reduced travel costs, time and the flexibility to combine work and study.
A number of our online courses are AMSA-approved, which means they can qualify successful participants to undertake specific roles or duties on vessels in Australia.
Click Here for More Information
The Fitzroy Academy
This online course teaches you about entrepreneurship, building a company and creating impact at scale. Learn at your own pace. Extra resources, short lessons.
Click Here for More Information
Macleay College – Sydney Open Day
11 August 2018, Surry Hills: Macleay College is hosting an Open Day with an industry panel discussing 'the importance of internships and building industry connections'.  Michelle Stephenson the National Newsroom Manager at Nova FM and Macleay lecturer is on the panel. We caught up with Michelle and Thomas, her Macleay student intern.  Also on the panel is Advertising Creative Director and Macleay alumni Will Edwards, Event Manager and Macleay alumni Katrina Sioufi and Digital Media Head of Faculty Ian Thomson. Click Here for More Information
College of Event Management – Event Boot Camp
27 and 28 October 2018, 88 Foveaux Street Sydney:
Ever wondered what an event manager actually does?
Interested in getting behind the scenes of a major event?
Would you like to meet events professionals on the job?
Our two-day Event Bootcamp intensive is designed for people with an interest in a career in events but who need a clearer idea of what it's all about. The course is a low-cost, high-intensity backstage pass to the world of events. By the end of this short course you will have a real understanding of the event manager's role and have had experience behind the scenes of a major event. Click Here for More Information
Torrens University – Health Open Day
4 August 2018, 5/235 Pyrmont Street, Pyrmont, Sydney:
Meet Students, Alumni, Academics & Industry Experts
Tour our campuses, labs and clinics
Join interactive workshops – Aromatherapy, Counselling, Nutrition, Superfoods, Human Anatomy, Herbal Medicine & more
Speak to Course and Career Advisers about online options, entry requirements, FEE-HELP, pathways, more
Get advice about career prospects and industry
Get help with your enrolment or application – do your application on-site in 15 minutes.
Click Here for More Information
Torrens University – Billy Blue College of Design & Technology Open Day
4 August 2018, 46-52 Mountain Street, Ultimo:
Tour our studio-style classrooms, photography and fashion studios and other campus facilities
Learn about courses in Graphics/Communications, Interiors, Photography, Fashion, Digital Media and Gaming
See awesome presentations by industry and other guests
Meet our creative community of lecturers, students and campus support staff
Click Here for More Information
Navitas Australian College of Applied Psychology Information Sessions
1 September 2018,  at Level 11, 255 Elizabeth St, Sydney
Or online for:
Psychology: 3 September, 6.00 pm
Counselling: 4 September, 6.00 pm
Criminology: 5 September, 6.00 pm
Social Work: 6 September, 6.00 pm
Interested in studying Psychology, Counselling, Social Work, Criminology, Coaching, Case Management, Youth Work or Social Science?
Click Here for More Information
The Hotel School – Discovery Day
30 August 2018 –  11.30 am to 3.00 pm, 60 Phillip Street, Sydney
This is a great opportunity to experience the career workshop provided by our Professional Learning Centre. Click Here for More Information