Anzac Day 2018
Anzac Day 2018 was observed at the College on Tuesday 1 May 2018.
Throughout the ceremony the boys were superbly respectful  – you literally could have heard a pin drop. Captain Adam Bing led the service faultlessly, with assistance from Vice-Captains Freddie Burraston and Patrick Rosee, who also laid the wreath. College Deputy Principal, Mr Jay Sutton and the French Coordinator, Mrs Patricia Papeix spoke of the importance of Anzac to themselves, and to all of us.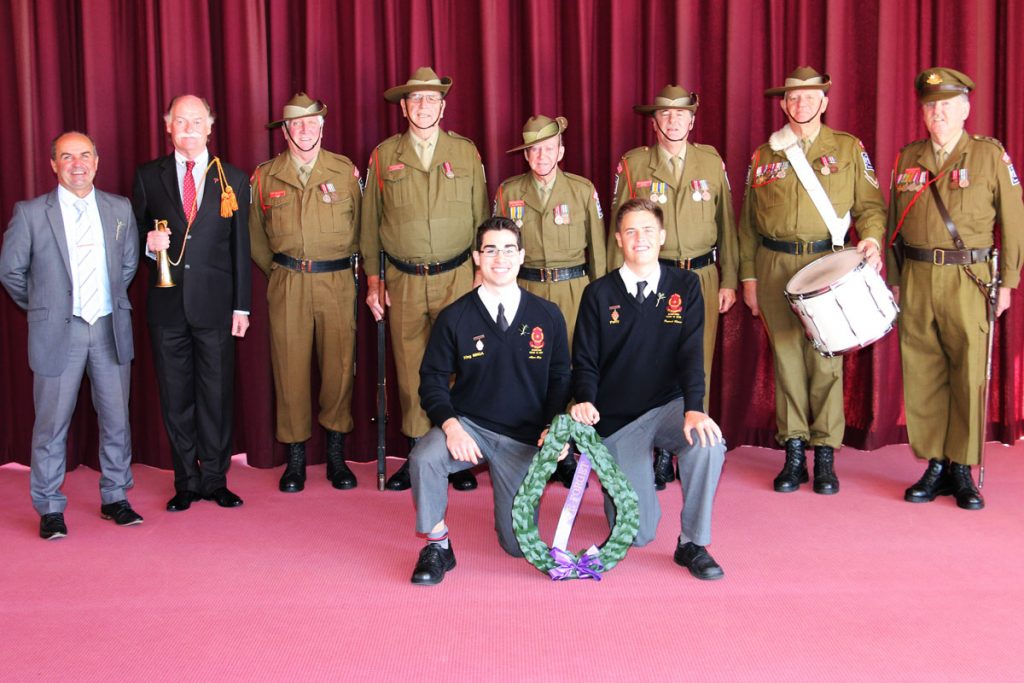 We were blessed to have the support of the National Service 1951-72 Re-Enactment Unit, led by Captain David Myers. These gentlemen provided the military spit and polish that made the ceremony so special. In addition, the Town Crier for Central Coast Council, Mr Stephen Clarke, played the Last Post and the Rouse on the bugle. We thank them for their ongoing support. Special thanks must also go to Mrs Kylie Beynon for the beautiful handmade wreath, with support from Inbloom Florist, Erina Fair.
Click Here to view the full gallery

18 Images