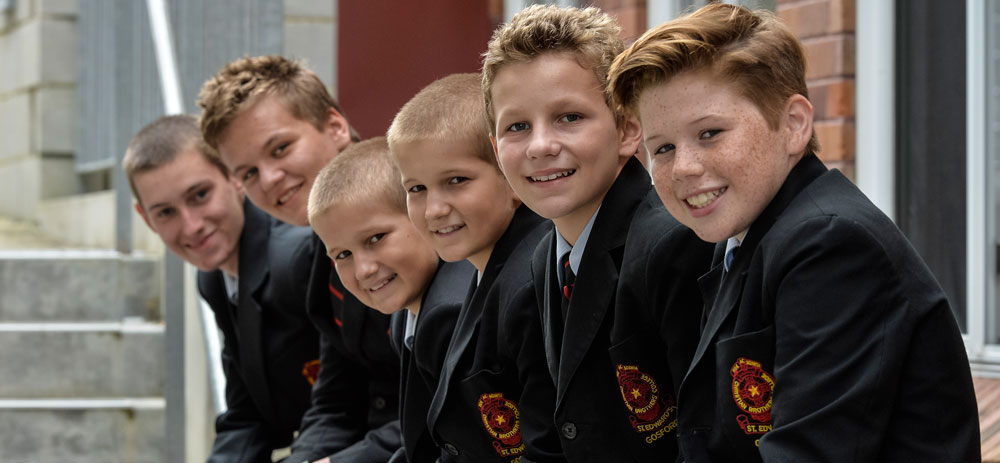 Founder's Day Mass
The College Founder's Day Mass was once again a special day for St Edward's College.
The students were reverent, respectful and prayerful throughout the ceremony in spite of the fact that a fire alarm sounded during Mass. Mass was presided over by Father Jim the Parish Priest of Kincumber. Congratulations must go to all our brilliant musicians who performed at Mass. Staff who performed were Mrs Riley, Mr Beattie and Mr Ritchie. Students in the band were Lochie Gower, Tom Kelly, Chris Kfoury and Jack Lesley. Our musicians were thoroughly prepared by Mr Toole and Mr Droz. Their performances added so much to the prayerful atmosphere of the mass.
It was the first occasion that former Brothers and Staff were formally invited back to St Edward's College to celebrate this Mass. This is a tradition that will continue. At a special lunch, long serving staff were recognised and old friends were reacquainted.
Thanks to all the parents and friends of the College who were able to attend on the day. A big thank you to all that contributed to this wonderful community celebration.
Click Here to view the full gallery

36 Images